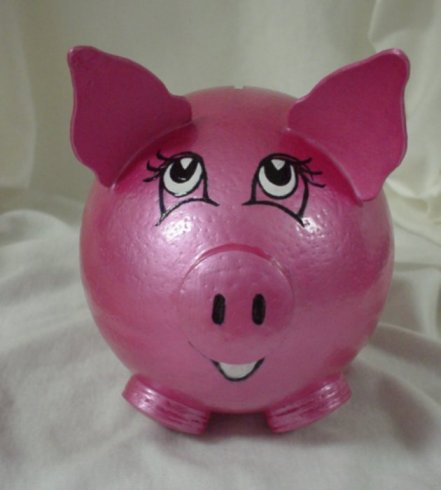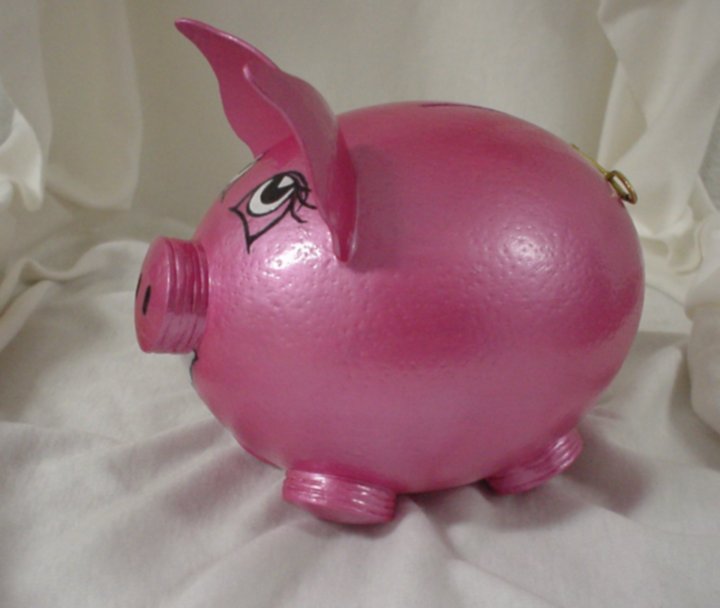 Functional Piggy Bank from Ostrich shells in your favourite color. The bottom inside is lined with felt to protect the egg.  Perfectly usable and makes a very unusual gift for a child to start saving their coins or an adult for that "Slush Fund". Your choice of colors and

Color swatches coming soon. Currently Pink available.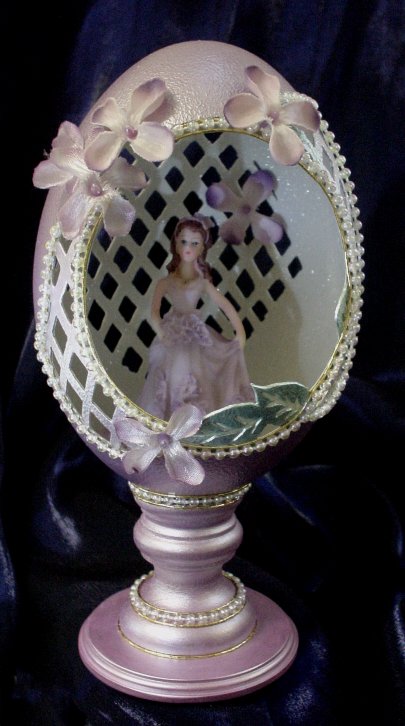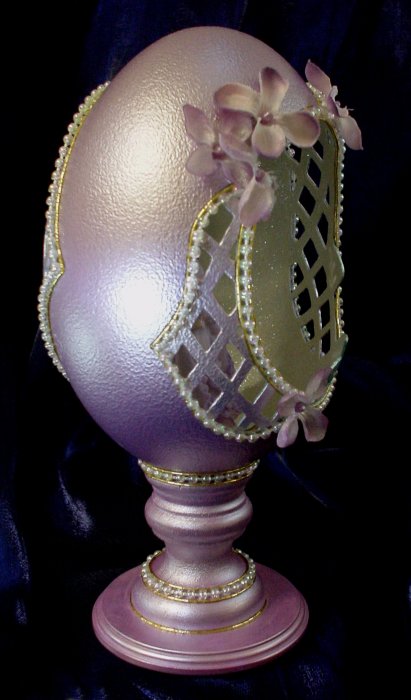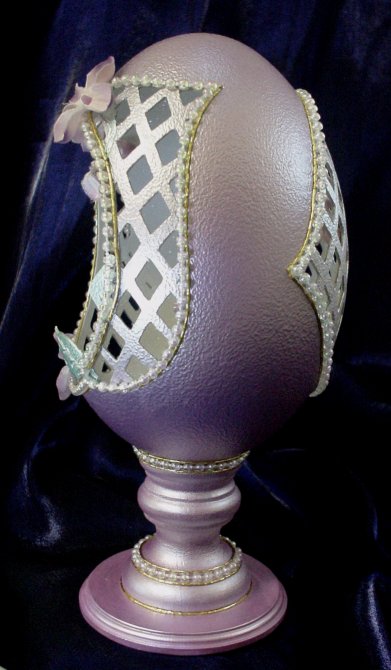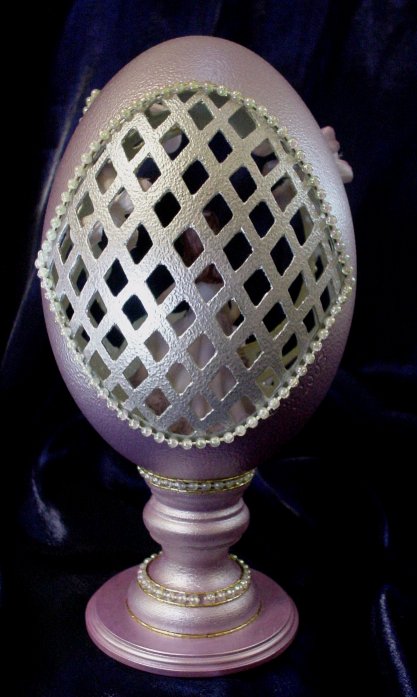 Luxurious Lady in Lavender

       Available Now

Click on any image for a larger view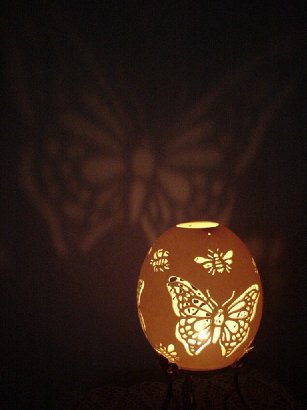 Filigree Ostrich egg used in my aquarium. It was a perfect place for the smaller fish to hide and was a topic of conversation everytime someone came to the house.

Cleaning was simple, just take it out and bleach it in straight bleach for an hour or so, then rinse and soak in water to remove all traces of bleach before returning the aquarium.

Ostrich egg with a tealight candle inside. When placed near a corner or wall, the light creates a giant butterfly that "dances" as the light flickers. Beautiful evening effect.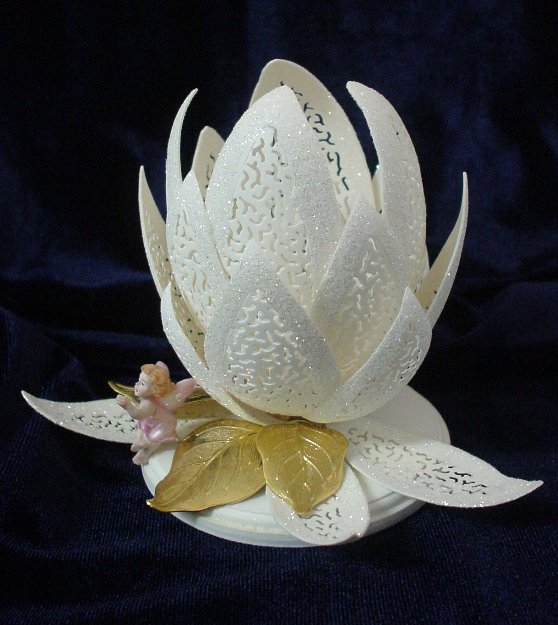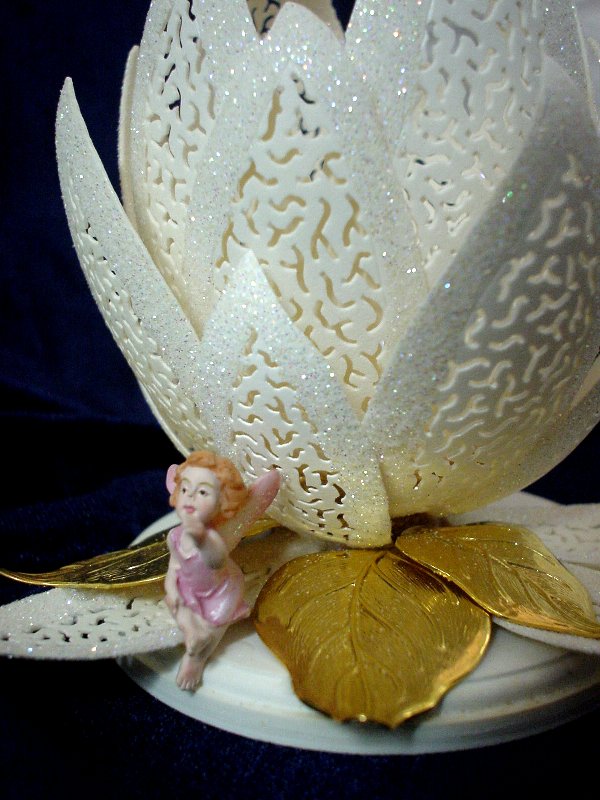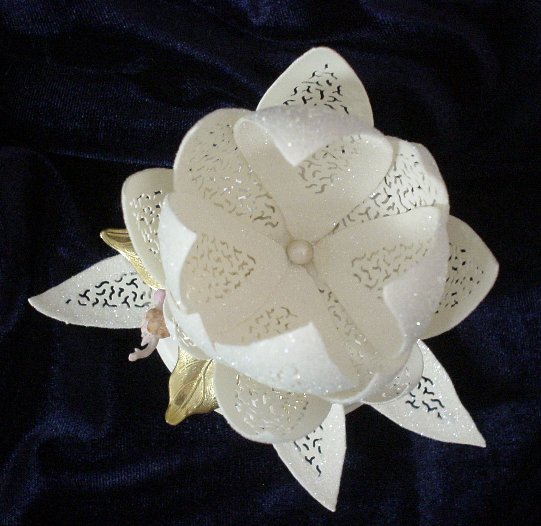 Created from pieces of goose eggs, this beautiful water lily features a tiny fairy making an offering to you.  Filigree cut

with shimmery fine glitter, gold leaves and a corian base.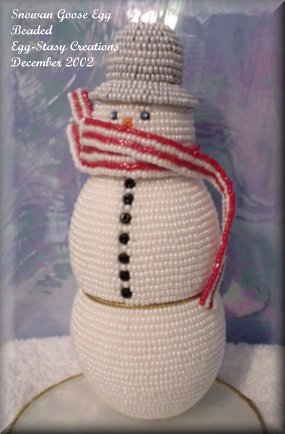 SOLD! No longer available.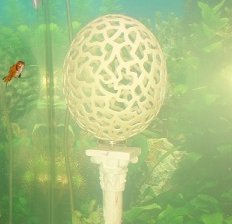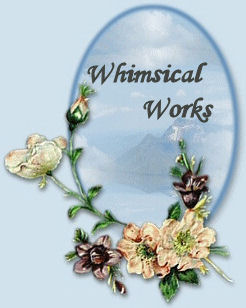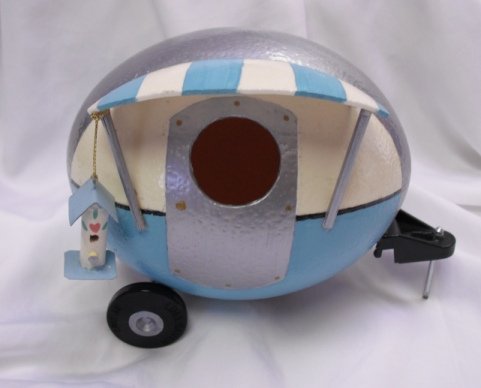 Ostrich Egg Birdhouse

        Camper