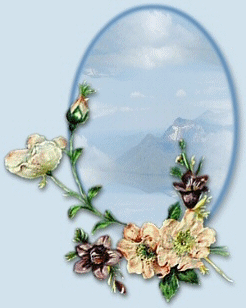 How to Design a beautiful basket from an eggshell

How to cut Spiral Eggshell Designs

Shading Techniques On Emu Eggshells

Stippling for texture effects. Different techniques with burs

From the Basics to Detailed Finishing Techniques

How to draw spiral designs onto an eggshell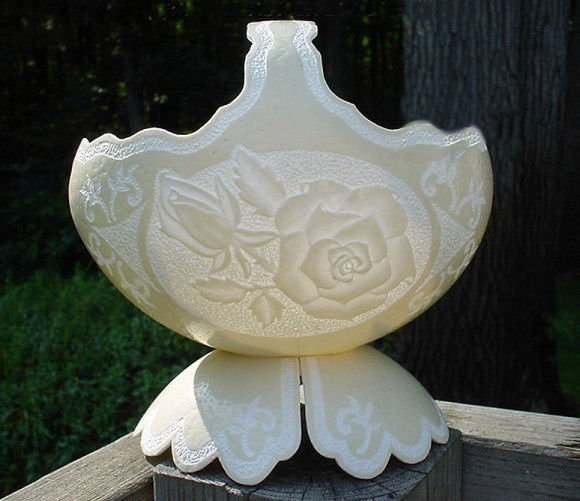 How to cut a Traditional Spiral Design

How to draw an Ornament Style Spiral

How to cut an Ornament Style Spiral

How to make a beautiful Spiral Ornament or photo display from an eggshell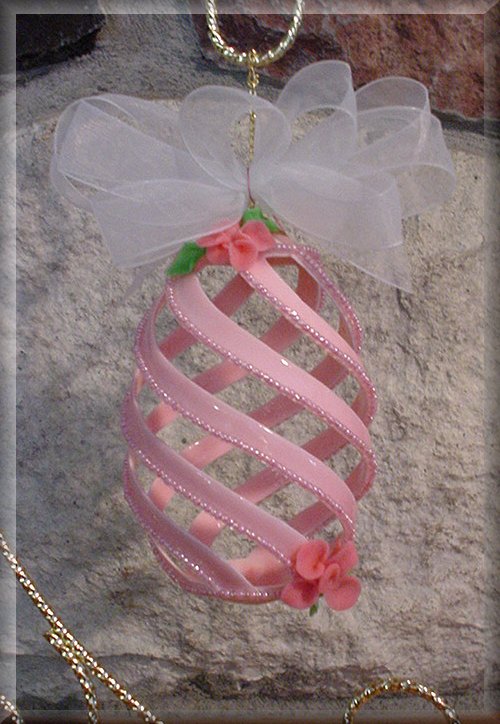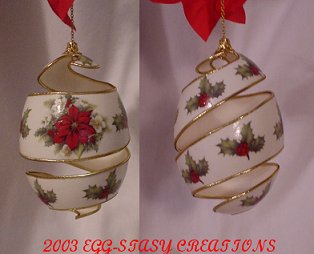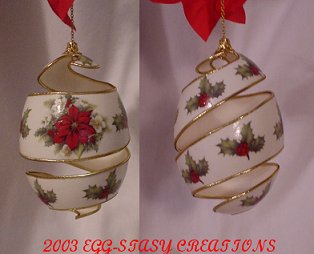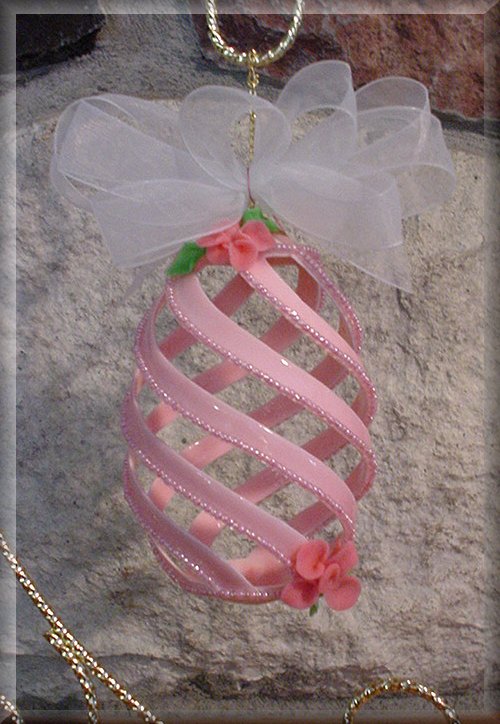 How to draw a

Traditional Spiral

This tutorial will show you how to cut and construct a basket from eggshells. Once completed you can choose your own decorations to make it unique to your own style.

Here you will find videos and tutorials on beautiful Egg Creations.

These tutorials are done using a high speed drill, but they can be done with Dremel style drills if you take more time and patience. Practicing on old shells is always a good thing!

From baskets to spirals and techniques for different carving effects on your creations.  When you purchase, you will receive a link with a web address and a password to get to your video or tutorial.

Passwords to the pages or videos will be changed periodically and those who have purchased will receive the new password in an email.

These tutorials and online videos are copyrighted and may not be forwarded or given to others who have not purchased the products.

Please click the pictures for larger images

In these picture tutorials you will learn how to prepare your eggshells and draw spiral designs onto them. You can choose the ornament style which can be varied to fit your style, or the traditional spiral technique. Challenging but well worth the end results! No one will believe you did that from a real eggshell.

In these online video tutorials I will show you how to cut spiral designs onto your eggshells.  You will learn how to hold your egg while cutting and the techniques using a high speed drill.

COMING SOON TO THE LEARNING CENTER!

Here you will learn how to prepare the eggshell, draw the design on and decorate your beautiful hanging ornament or special photo egg. This tutorial is for those who know how to cut the spiral design onto an egg.

If you have no experience on cutting spiral eggshells, you can purchase the Ornament style cutting online video above.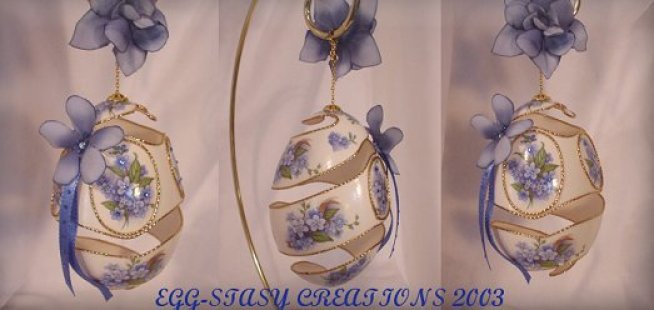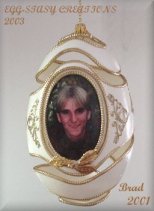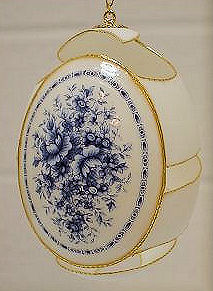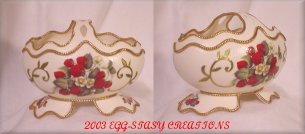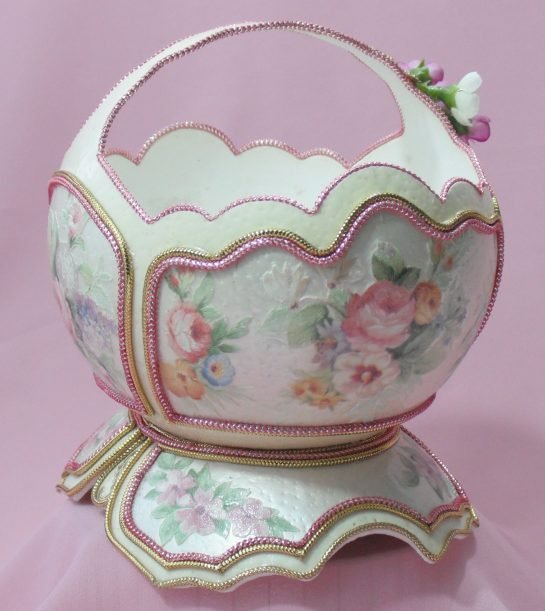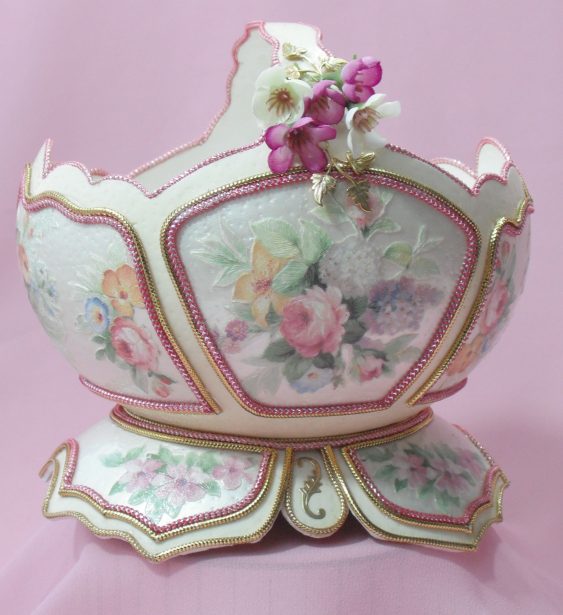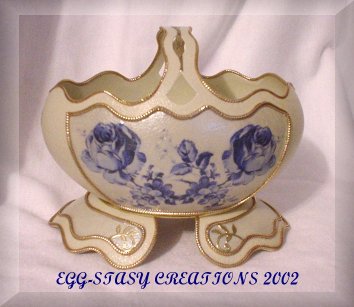 For beginner carvers or advanced. A comprehensive guide to finishing techniques that will make your creations a "cut above" the rest. Learn undercutting to make your details stand out, smoothing for a clean look, and rounding to make your scultped areas look 3 dimensional. This includes a tutorial on special techniques for egg creations that will be lighted.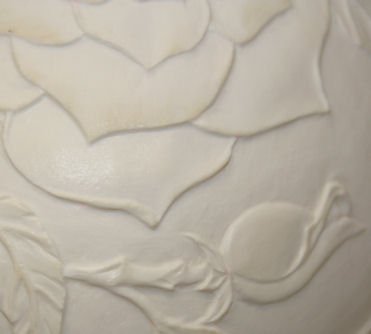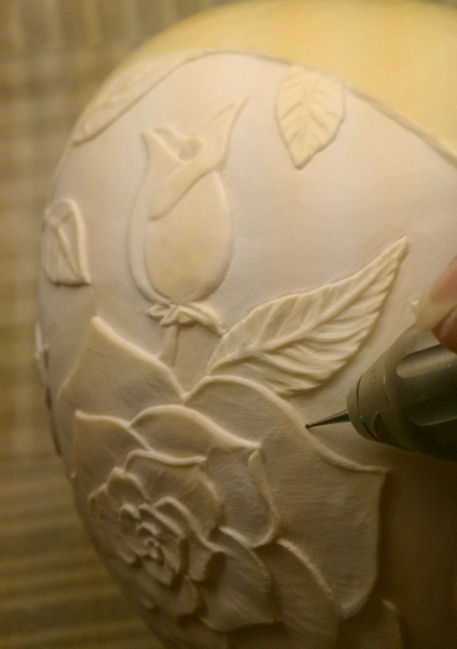 Note: these online videos are for the cutting instructions only. They do not include the decorating process

This is a very versatile design, you can place photos on it or any other type of decal decoration. Even paint them.

Once you learn how to cut it properly, you'll be well on your way to creating a beautiful eggshell creation.

The photo shows a traditional spiral cut eggshell with lots of different techniques applied to make it eye catching.  These carved eggs are beautiful and impressive even without decorations. Use your imagination, once you've learned to cut it, to make it truly your own design.

Click the images for larger views