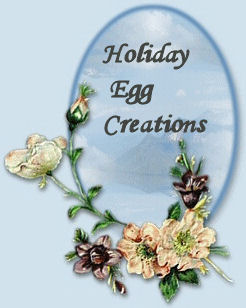 Choose a Christmas design for the holidays! Design will be carved on a large Goose Egg and polished.

         (pictured is all three carved on one egg)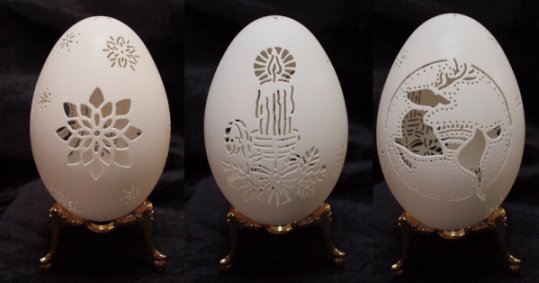 Easter eggs

Carved from chicken eggs and layered with color

         New picture and pricing coming soon.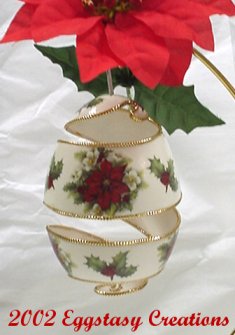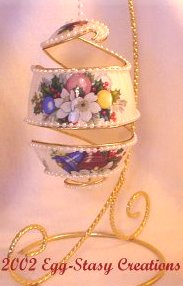 Christmas ornament spirals are hand drawn onto the egg and decals embedded before cutting the designs. They are time consuming to complete, but well worth the efforts.  They are trimmed with Gold braid or tiny pearl strings.  Very beautiful pieces for holiday decor.

Comes with hanging stand. 

Choose either Poinsettia or Bells and flowers design.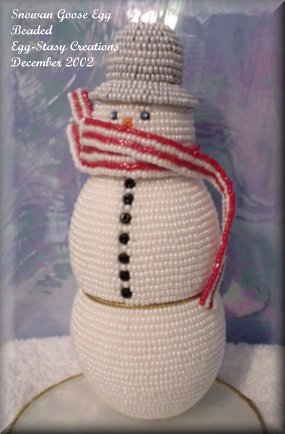 Beaded Snowman made with Goose and hen Eggs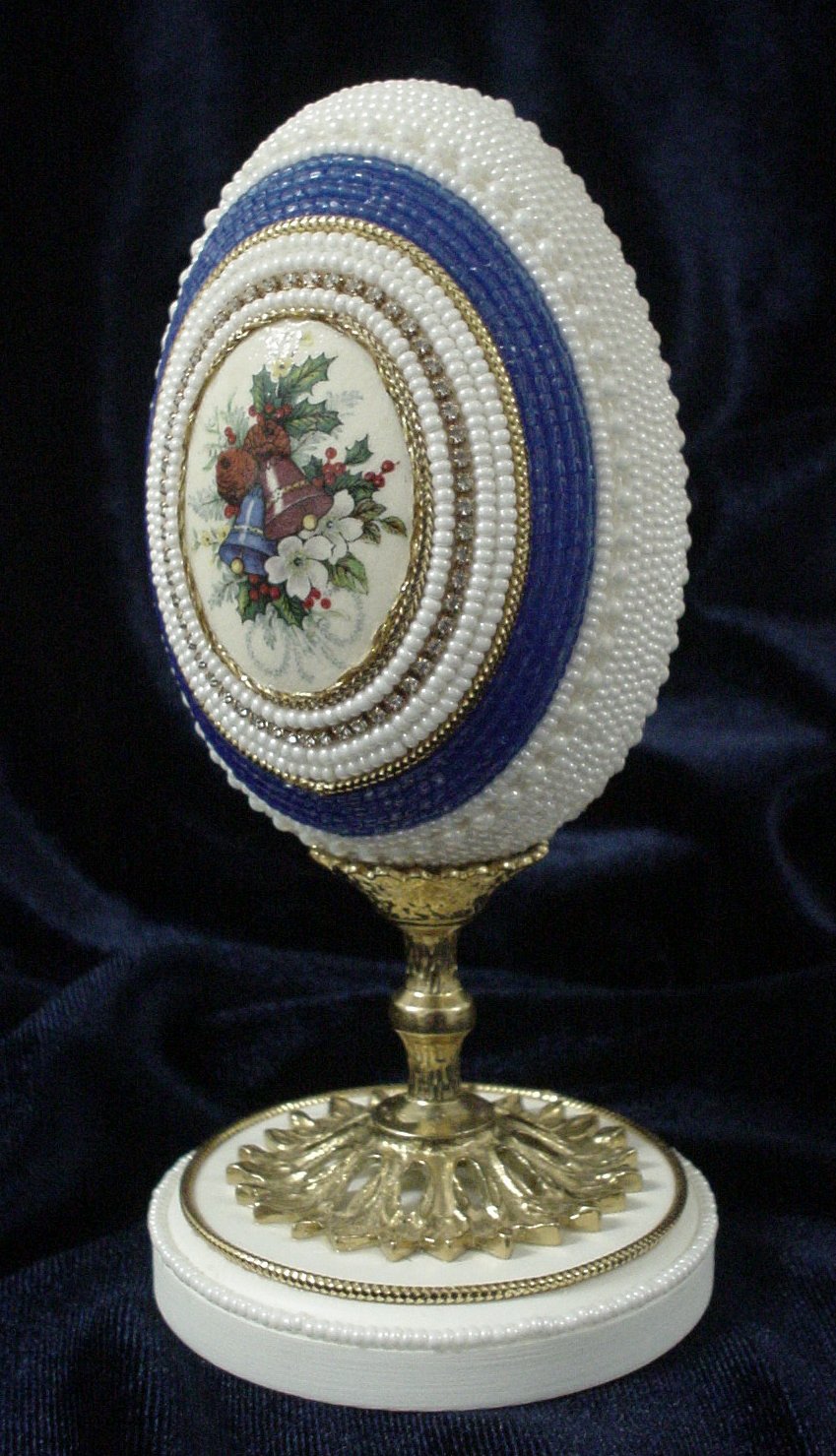 Hand Beaded goose egg, trimmed with gold cording. Sits on a corian base that is also trimmed in gold cording.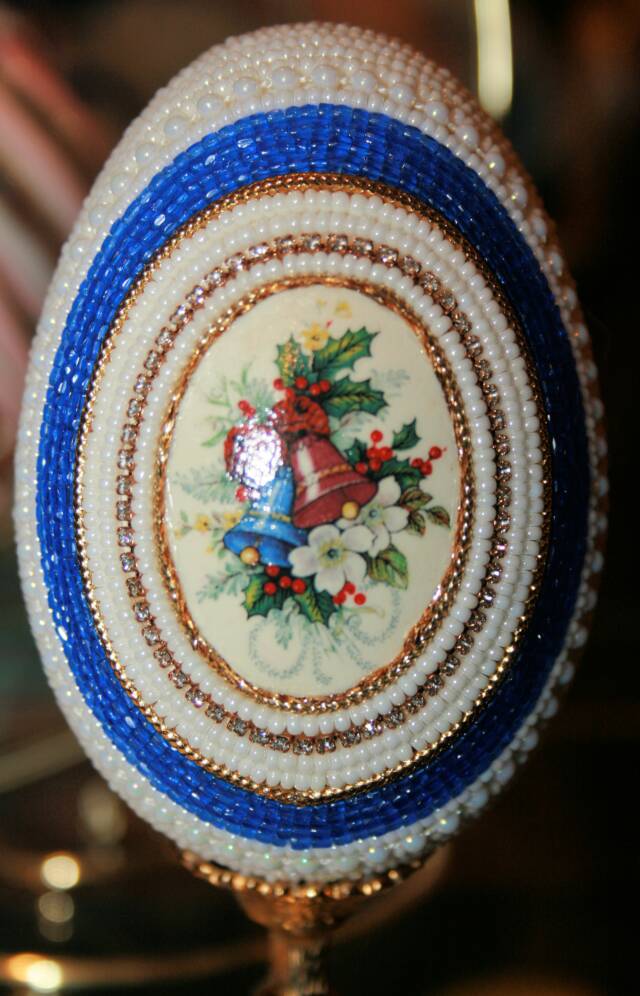 Get festive with Holiday carved or beaded eggshells!