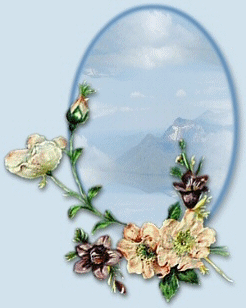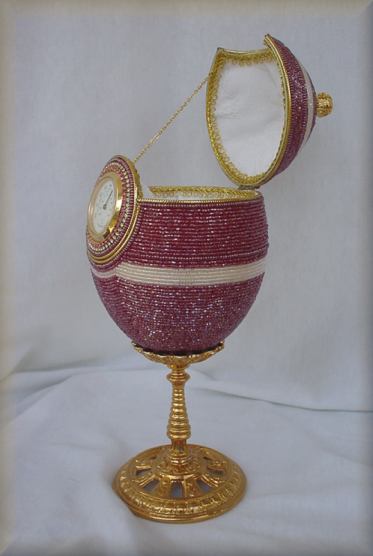 Fully beaded and lined X-large Rhea Egg with a Thermometer insert. 3 cut Chez and Rocaille Seed beads.  With rhinestone trim.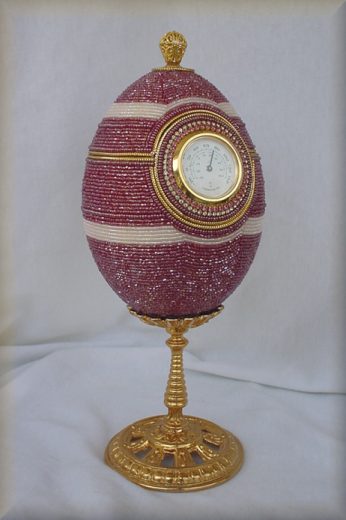 (C) EggStasy Creations Design Original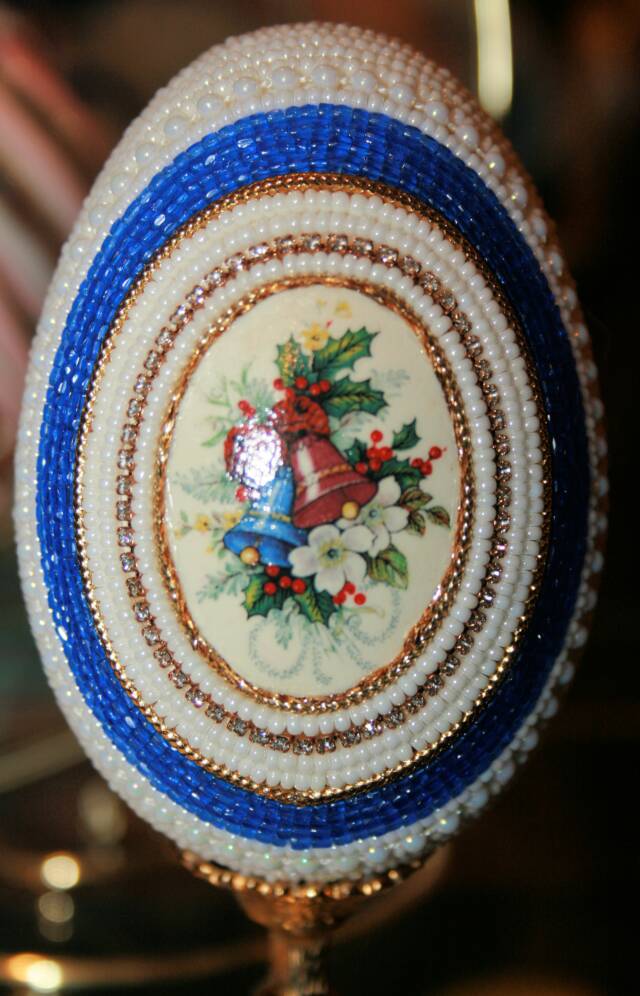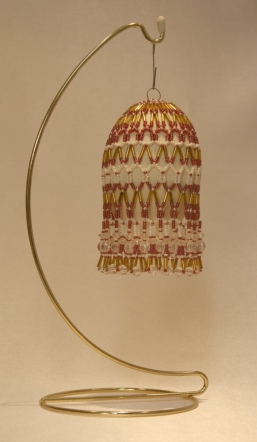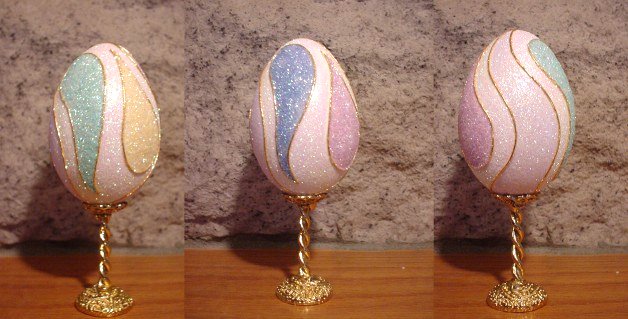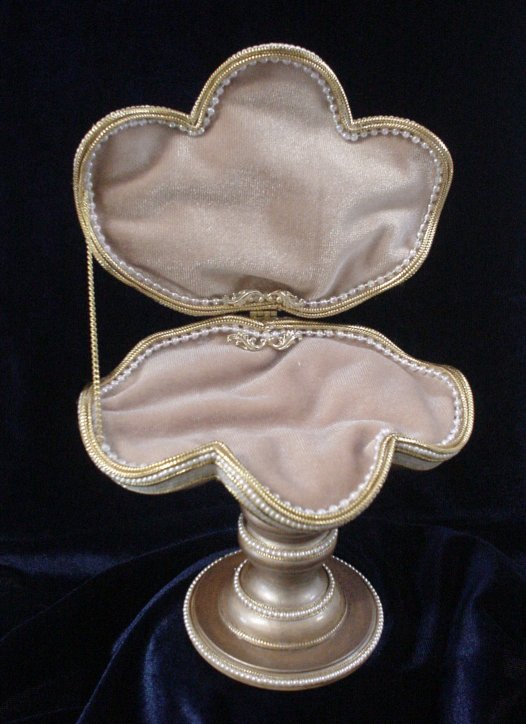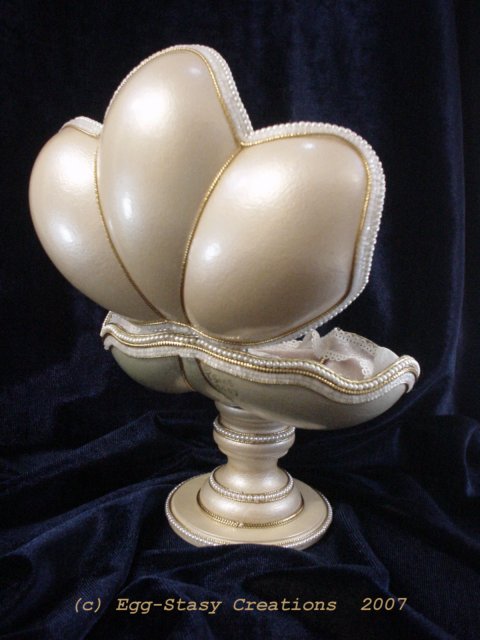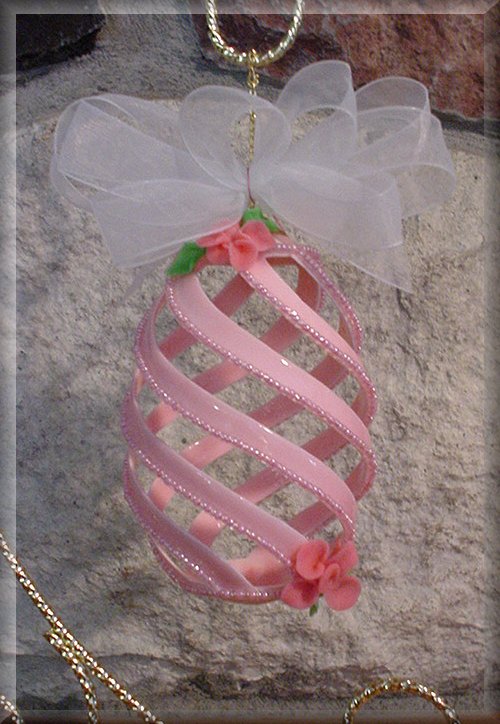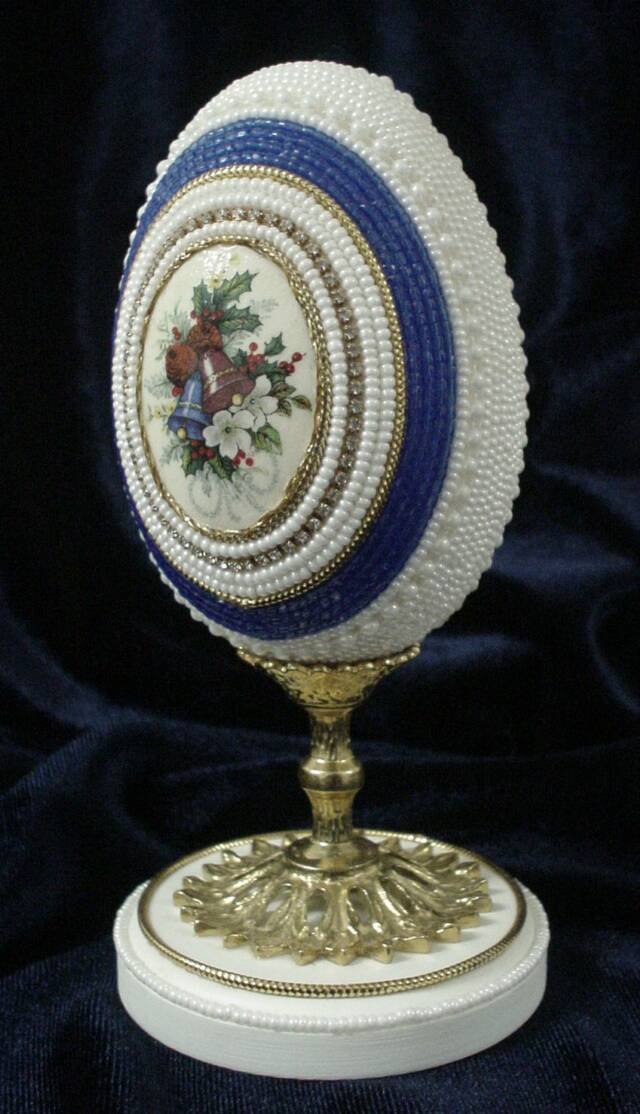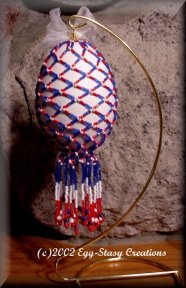 Clam Shell

Jewel box Made

from 3 Goose Eggshells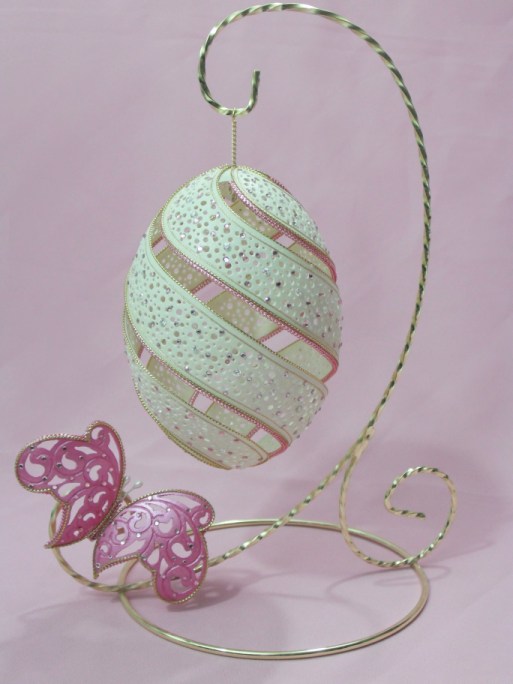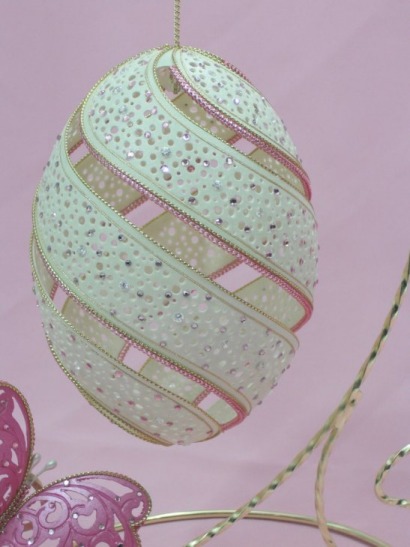 Extra Large Rhea Eggshell carved into a spiral shape and filigreed. It is trimmed with gold and pink cording. Some of the filigree is dotted with Cubic Zirconia diamonds and flatback crystals. The butterfly is hand carved from a rhea shell and painted to match the trim on the egg, also trimmed with gold piping and dotted with flatback crystals.

Comes with hanging stand.

$225.00

Please email for ordering information

Click on picture

for larger image