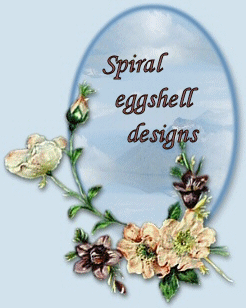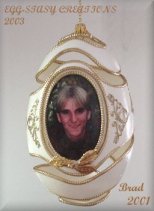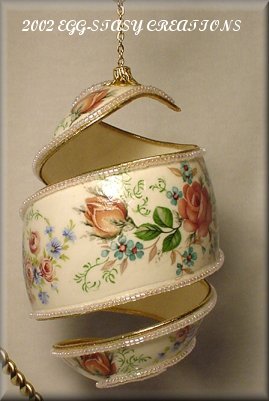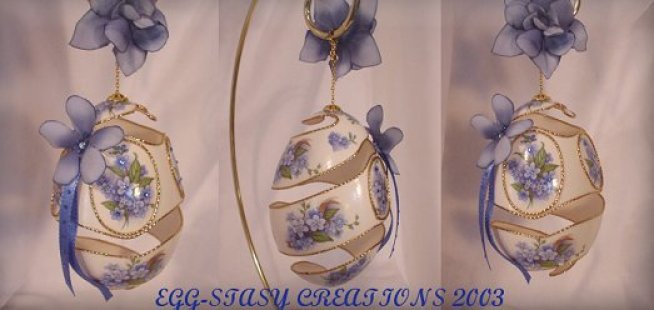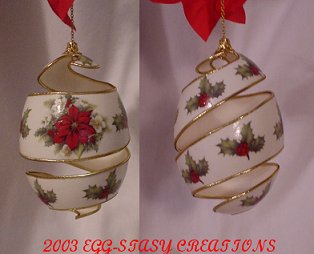 (c) copyright Egg-Stasy Creations, LLC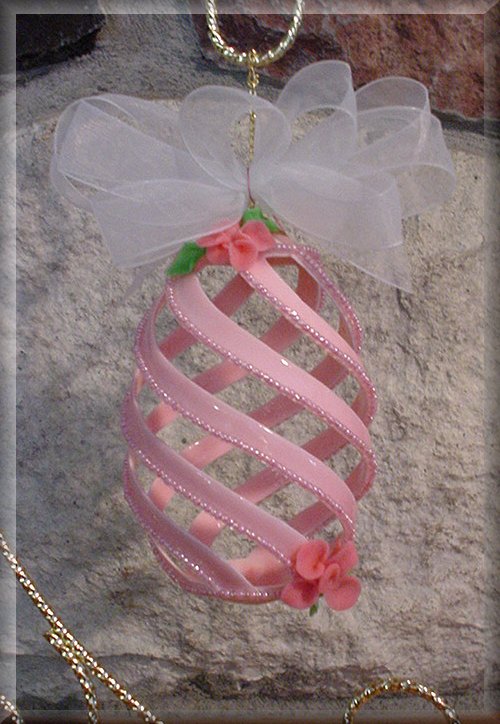 Spiral design can take many hours to complete, from the sanding, drawing of the design,  placing patterns on, cutting carefully, and then embellishing the eggs.

You can order the completed eggs including hanging stand, or order them pre-drawn or pre-scored with a high speed drill so you can decorate with your own style and cut them later. Pre-drawn and Pre-scored designs are just the goose egg. No other embellishments or stands are included. The eggs are hand sanded for optimal smoothness for decoupage, decals, or painting.

Spiral designs with Ovals like the above are a wonderful way to showcase a special favorite flower or pictures of family and friends. Decoupage or decal your favorites on the ovals, then cut the eggs and add trim and decor.

Trimmed with light pink 3 cut chez beading and gold cording on edges

A very time consuming creation. Dipped numerous times in a mixture to strengthen the eggshell and give a porcelain like finish.  Trimmed in delicate 3 cut chez beads and hand made bread dough flowers.

Send a photo and I will create a special ornament for you, Or order pre-scored to create your very own.

NOTE:

When you purchase pre-scored or pre-drawn egg designs, you will be sent a link to my site with instructions on how to complete the project.

        ALL SHIPPING IS BASED ON TOTAL WEIGHT AND YOUR ZIP CODE

Unless the item says "immediately available", please allow up to two weeks for completion of your creation. Pre-Drawn and Pre-scored will be available and shipped within a week of your order.



             These Spiral eggs are Egg-Stasy Creations originals.

I have several new styles in progress. Save this page to your favorites!



Floral Spiral

Goose Eggshell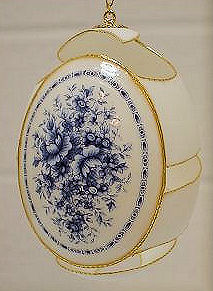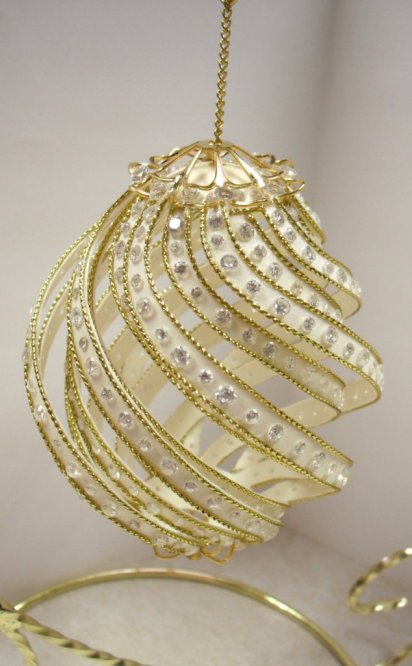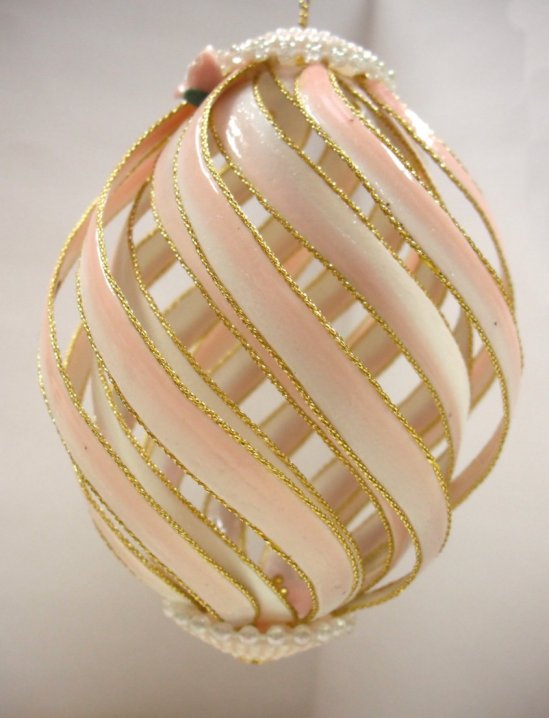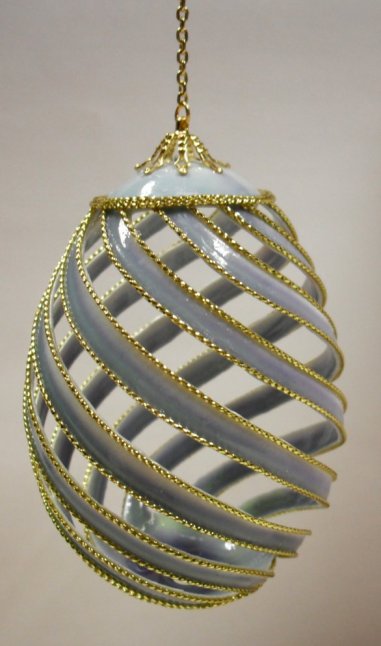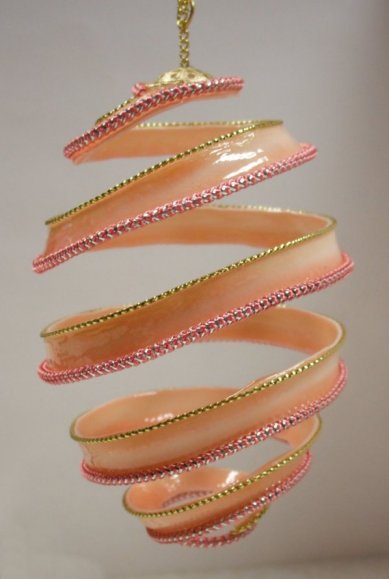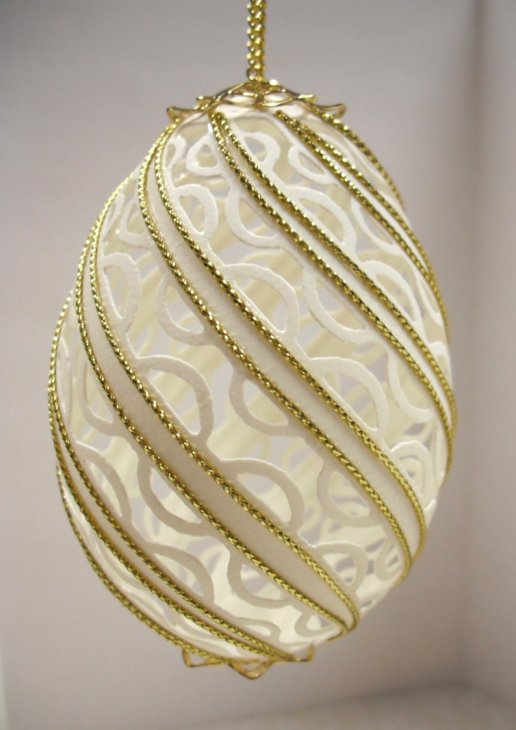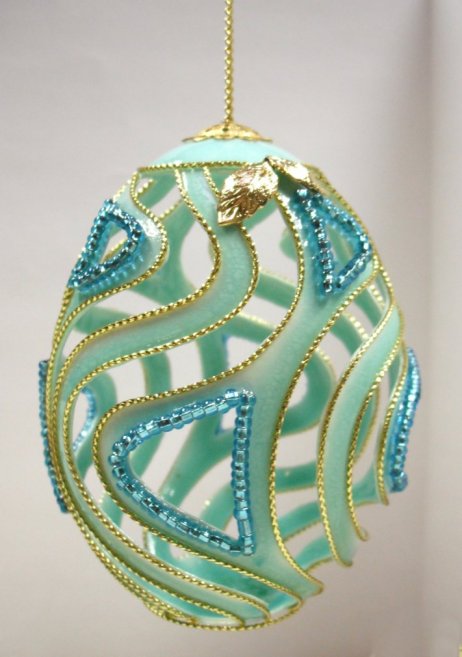 GOOSE EGGSHELL DOUBLE SPIRALS

The Double Goose Eggshell spiral designs are made using TWO different goose eggshells. The inner spiral is a complete egg, outside is spiral pieces of another cut shell. This is a very time consuming procedure, but the results can be stunning.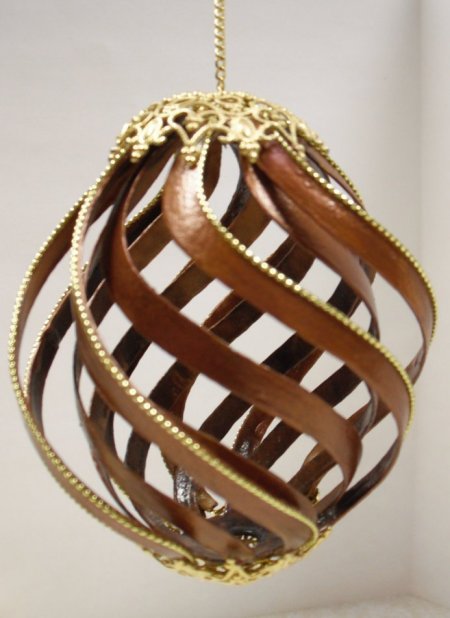 Faux Wood Grain Double Spiral

Genuine Cubic Zirconia diamond     

    studded Double Spiral

Porcelain Look Double Spiral Pink

Slinky Style Porcelain Look

Half Circles & Gold cording trim

Beaded Blue w/ Porcelain look finish

Baby Blue w/ Porcelain look finish

Prices include Hanging stand

Prices include Hanging stand

Prices include Hanging stand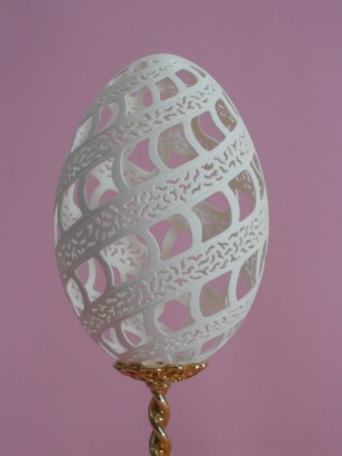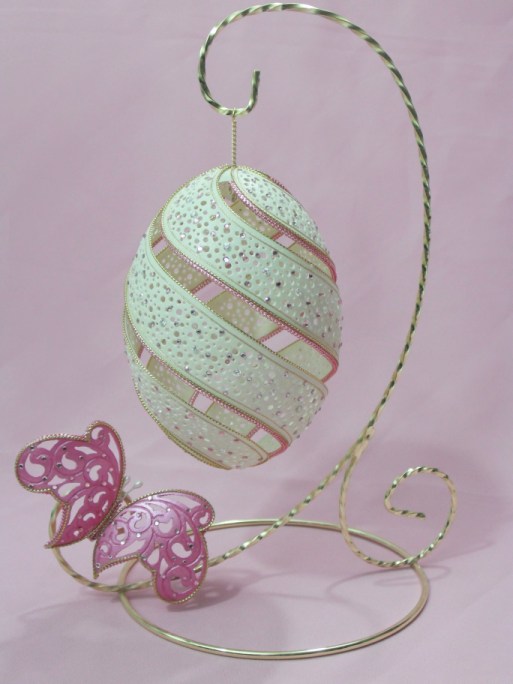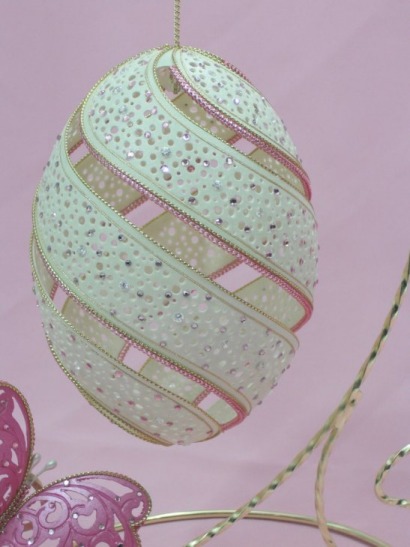 Extra Large Rhea Eggshell carved into a spiral shape and filigreed. It is trimmed with gold and pink cording. Some of the filigree is dotted with Cubic Zirconia diamonds and flatback crystals. The butterfly is hand carved from a rhea shell and painted to match the trim on the egg, also trimmed with gold piping and dotted with flatback crystals.

Comes with hanging stand.

$225.00

Please email for ordering information