This page was last updated: December 30, 2012


This page was last updated: December 30, 2012
How soon can I expect my order?

How are shipping costs determined?

What shipping methods are available?

How do I customize my order for special requests?

What is the process for carving eggshells?

Shipping is based on estimated weight of the order, including packaging, and your zip code.

International orders will be calculated and the total sent to you in a separate email.  Customer is responsible for any overseas shipping related costs, such as duty taxes, etc.

Unless the item is marked as immediately available (will have a large star next it), please allow up to two weeks for your order to be created and shipped to  you.  Any custom requirements or special instruction may take longer, and you will be contacted by email or phone with the details.

On most orders I ship USPS Priority Mail, Insured, with signature confirmation required. Signature requirement is for the customers' protection as well as ours, to prevent claims of unrecieved goods.

Egg stands and supplies will be shipped directly from the vendor, via USPS or UPS ground.

Please expect a little longer for Stands and supplies than items immediately available.

Custom orders are easy.  Choose the item you want, click on "add to cart" and either add a note in the comments box of the checkout page or send an email to me after your order.

I will contact you via email or phone with details, and discuss any extra costs associated

with the custom request.

Photos should be sent to me in high resolution .jpg or .gif format.

If you are requesting a custom portrait, please be sure the photo is good quality contrast.  I cannot use over or underexposed pictures, or pictures with too many distracting things around or on the subject to be carved.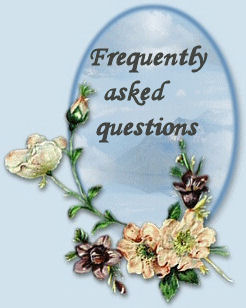 What will be included with my order?

Eggshell creation orders will receive a laminated Certficate of Authenticity, the creation will be signed and dated either carved or written, and a Care instruction card will be included.

What if my item arrives broken or damaged?

I pack my orders very carefully to avoid damage, however, in the unlikely event that your order arrives damaged, you must take a photo of the box and contents as received with a picture of the top of the box where the shipping label is. Any stamping or writing by the postal service must be clearly visible.

You must also take a closer picture of the actual damaged item showing my signature (carved or written) and send this information to me within 3 days of receipt of your order.

When I receive that information, I will contact you and give details on refunding where

necessary or replacement. Refund or replacement will not be issued without this information.

What if I am unhappy with my order and want a refund?

I am interested in a completely customized creation, how do I order it?

That's easy too!  Email me the information on what you are envisioning, and I will contact you with details and pricing for the item. The wonderful thing about a completely customized creation is that it will not be made that way for anyone else. You will have a truly unique gift. A non-refundable deposit is required before work begins on all completley customized orders equal to at least 1/2 of the total of the order.

A high quality photo will be emailed to you when I have completed it, upon approval by the customer the balance must be paid in full before the item will be shipped.

If no response is received after a two week period of time from the customer, I will assume

they do not want the order, and are forfeiting their deposit.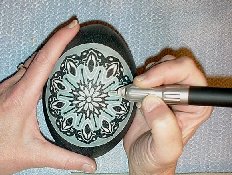 For supplies or stands that come from a vendor, you must contact me within 3 days of receipt.

If there is an error on my part or the vendors part, you will be fully refunded including shipping costs back per my instructions where applicable.

If you are just generally unhappy with the product, there will be a 15% restocking fee applied before a refund is issued. The refund will be processed only after I have received the items back.

There are generally no refunds issued for custom orders or other carved or decorated eggshell orders. However, I do not want unhappy customers..so if you have any problems with your order, do not hesitate to contact me right away to discuss it.

Do you offer Layaway or time payment services?

I do not currently offer Layaway or payment plans, but it is currently in the works. I will update the home page as soon as the service is available.

Do you give classes or offer instructional packages?

I have held many classes, however they had to be put on hold due to home obligations. I will be offering them again very soon, to individuals as well as groups.  I will update the homepage with information as soon as they are available.

Do you attend Artist shows/Fairs with your products?

Yes, I do some Art Fairs and Shows.  To see where I am displaying, click on the News/Recognitions link on the sidebar of any page.
To Compare approximate sizes, check out this page

How large are Goose eggs? How big are Rhea eggs?